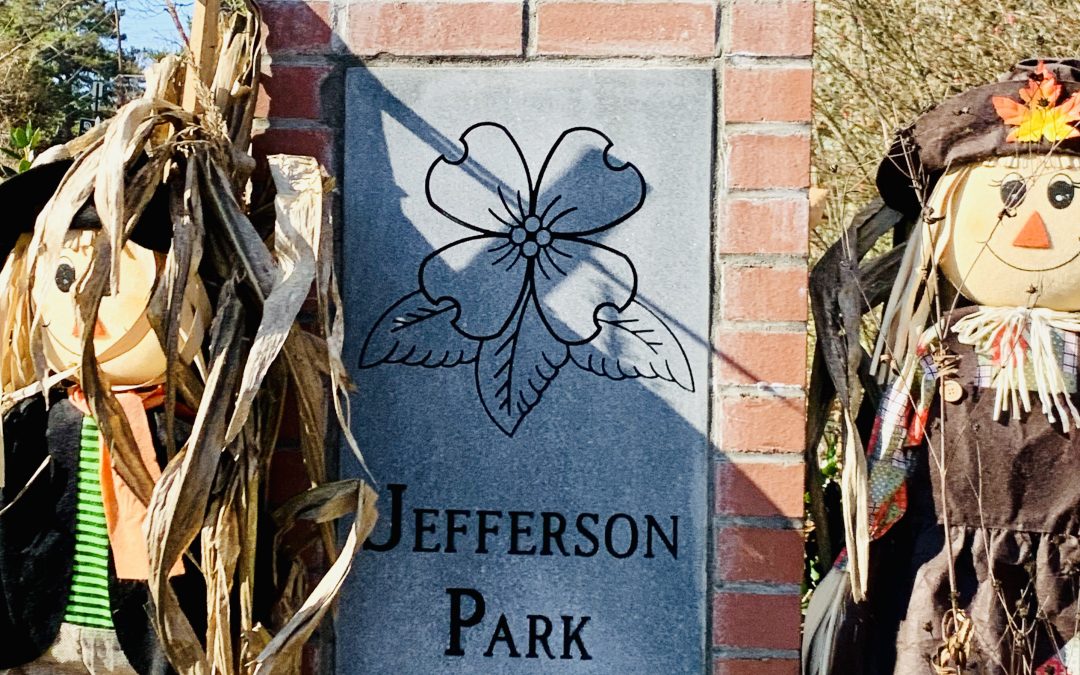 Home For Sale in Jefferson Park – East Point GA
Jefferson Park is a community of about 2,400 residents that are all apart of the city of East Point GA ( population 35,000).   The neighborhood has seen a population increase of 7.2% since 2010.  The median age of its residents is 48 yrs young compared to 36 for the entire population of East Point.  I think it is an amazing place to live, work and play. 
Why I Love Jefferson Park and You Should Too!
Firstly, being a resident of this community myself, I would say that it is a very active community (for not having an HOA).   Secondly, residents enjoy progressive potluck dinners, an annual Halloween Festival on Bryan Ave that draws thousands of children as well as their parents from all over greater Atlanta and other social gatherings throughout the year such as their annual Block Party.  Some events are organized by the Jefferson Park Neighborhood Association and others by residents themselves.  Lastly, Tri-Cities High School with their award winning athletes and drama department is located in the lower SW section of the neighborhood.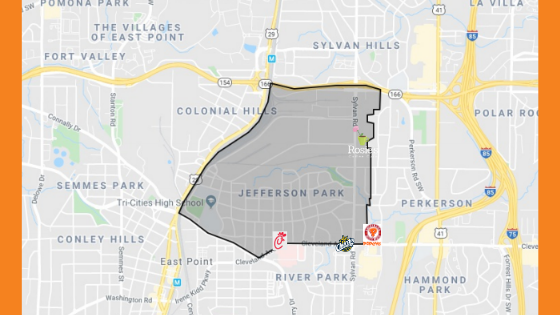 Bordering Jefferson Park one can get a fantastic lunch at Rosies Cafe on Sylvan Rd or should you wish to partake in the current chicken sandwich war, feel free to stop by Popeye's Chicken or Chick-fil-A, both on Cleveland Ave.  I waited for 30 minutes to partake from the former only to be told they were out,  flash forward a month later I finally got my chicken sandwich 😋.  I know which one I like, you will have to decide for yourself. Church's Chicken is also nearby.
Make the community of Jefferson Park your home today!  Check out these wonderful homes for sale in Jefferson Park and contact me for a private tour!
Jefferson Park
Subdivision
LOCATION! LOCATION LOCATION! Jefferson Park is the place to be! 
Being in close proximity to the Atlanta Airport the majority of Jefferson Park residents have occupations in the transportation and warehouse fields but some other fields of expertise are also prevalent within the community.
Transportation & Warehouse: 233

Health Care & Social Assistance : 142

Education: 129

Manufacturing:121

Professional, Scientific & Technical: 120

Admin Support & Waste Management: 119

Other: 108

Public Administration: 82

Retail Trade: 74

Accommodation & Food: 74

Real Estate, Rental & Leasing: 41

Construction: 26

Information: 22

Arts, Entertainment & Recreation: 20

Finance & Insurance: 17

Utilities: 15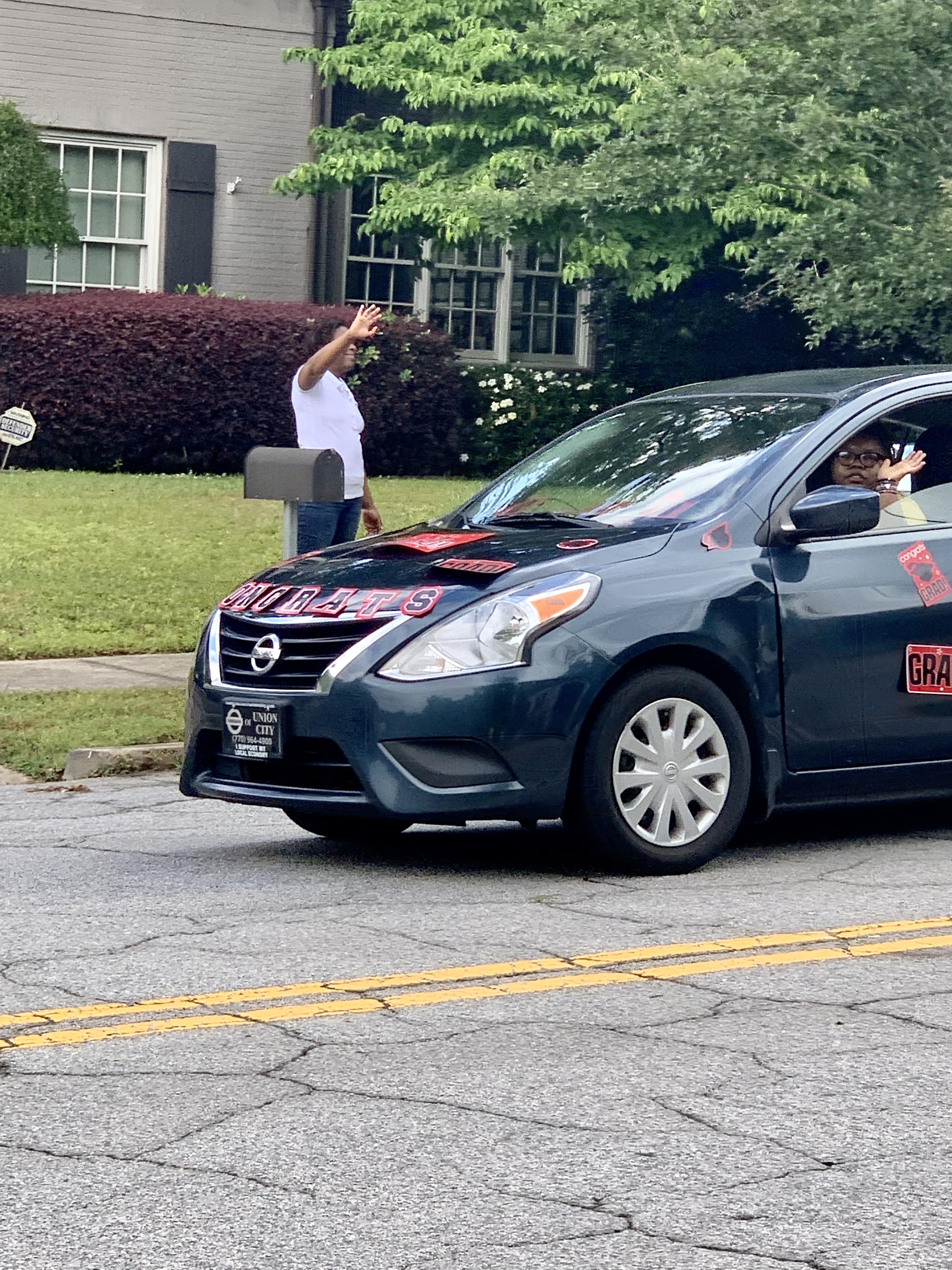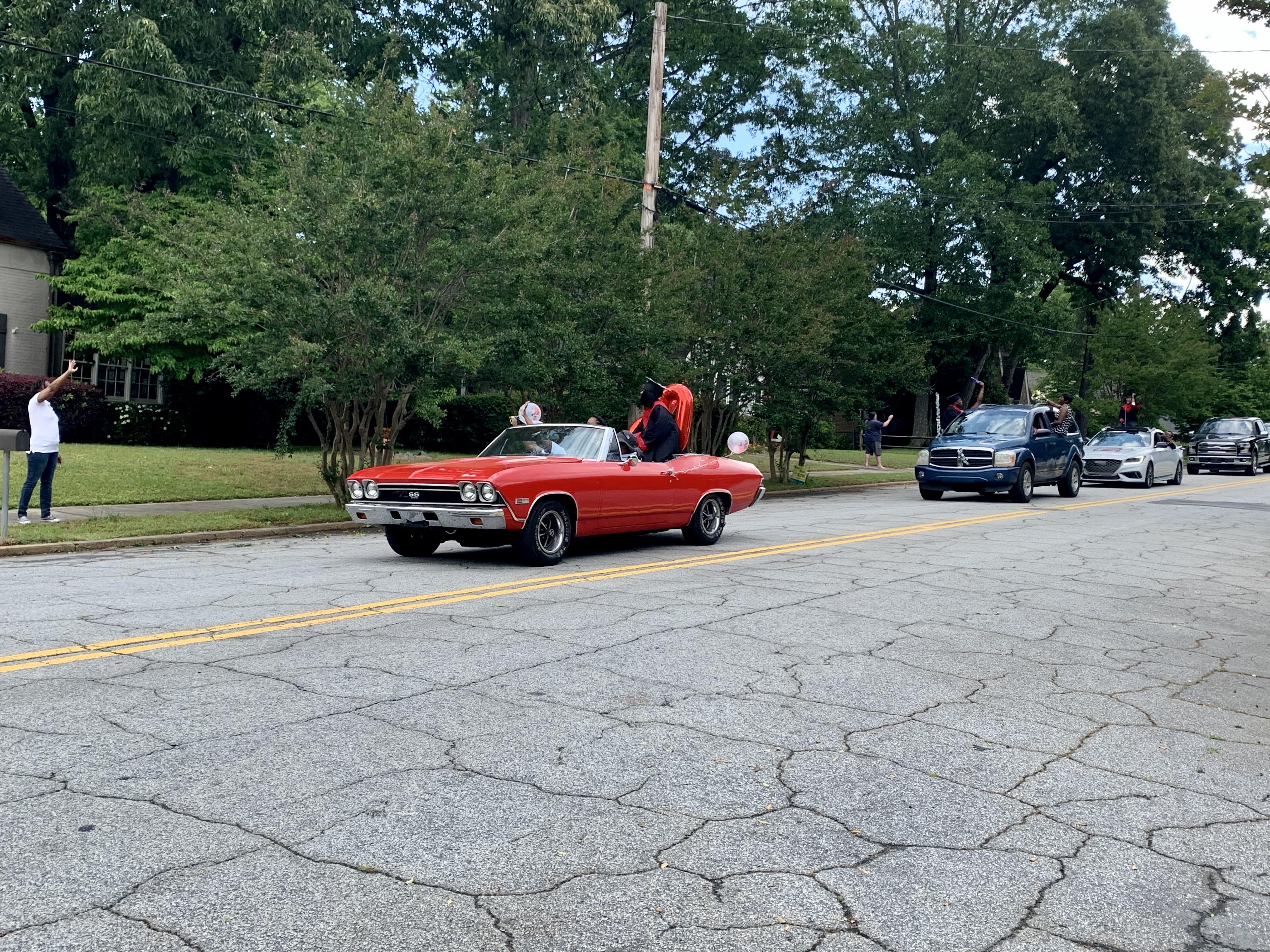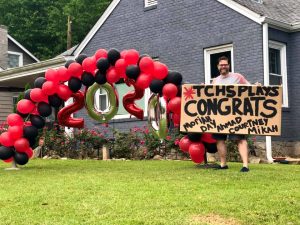 Jefferson Park Residents Celebrate 2020 Graduates
May 2020 Update: Tri-Cities High School borders the Jefferson Park community.  While practicing social distancing measures (due to COVID-19) residents recently came out in full force to show support for the 2020 graduates.
Check out recent article by 11Alive.com