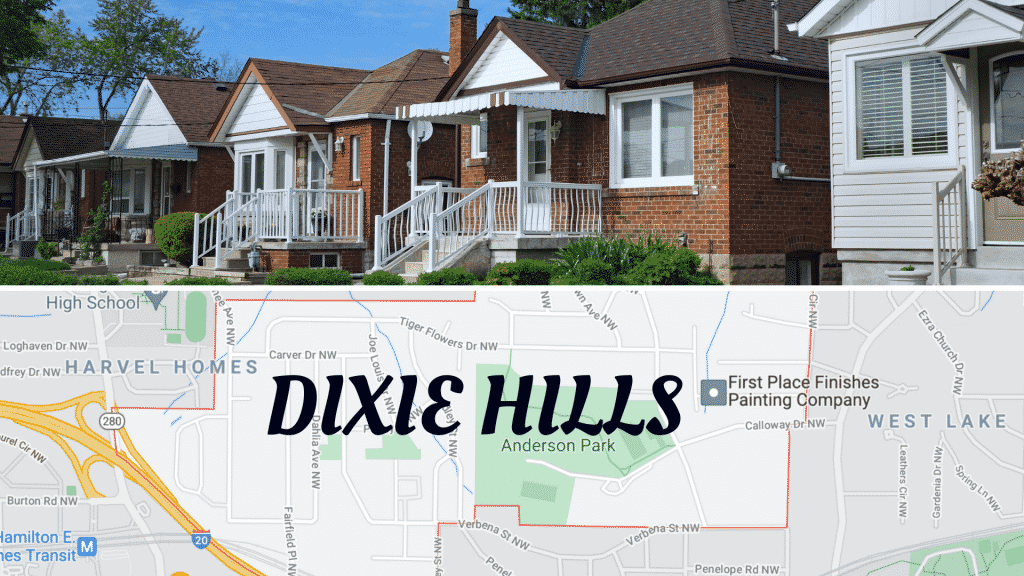 Dixie Hills: Neighborhood History and Real Estate
Another HOT Atlanta neighborhood between Westside Park and Westside Beltline
Centrally located within Fulton County and flanked by the communities of Mozley Park, Hunter Hills, West Lake, Grove Park, and Center Hill; Dixie Hills is one of Atlanta's 242 officially recognized (Since 1938)  North Western neighborhoods.  Real estate is always about location, location, location and this this community has a fantastic location to live, work, and play.   Read on to check out current 'Active" Dixie Hills homes for sale. 
Firstly, it is important to know what direction a community is going and it is overseen by Atlanta's Neighborhood Planning Unit- J (NPU-J)     The NPU-J is a volunteer forum that consults both consumers and businesses on information in regards to land use, variances and zoning, liquor licenses, and special events.  As a result of the transformation of the Bellwood Quarry into Westside Park, there is no doubt that this non-governmental arm is quite busy in regards to the growth in the area.
Secondly, Dixie Hills along with the neighborhoods mentioned above comprise the new Westside Park area of Atlanta.  Westside Park will be the largest park within the city of Atlanta.   The park will be 280 acres of green space. It will also include Atlanta's largest water reservoir.
Lastly, Dixie Hills shares borders with other unique neighborhoods and active developments. It is bordered by Joseph E. Boone Blvd on its northernmost border.  Because Interstate I-20 creates the southernmost border the neighborhood is only a hop skip and a jump from the Westside Beltline area further south.  Additional borders are Whitaker and Anderson Ave on the East and Harvel Homes and Westhaven communities on the West. 
Dixie Hills has an active Civic Association with very reasonable membership rates as well as an active Facebook Page.
Do you have a home to sell in Dixie Hills?
Check out these LIVE housing market stats
Do You Have A Home To Sell In Dixie Hills?
Receive a free home valuation to see what your home may sell for in this crazy Atlanta housing market & contact me today.  I would love for you to lead me on a tour & tell me what is unique about your property & why buyers will love it too?
Homebuyers: Start your dream property search for Dixie Hills homes for sale here. 
The community has homes for sale from 800 sq. ft to over 2,500 sq. ft. with price points from just under $100,000 to close to $750,000.     We are confident that if you are looking in the Westside Park area that the Dixie Hills neighborhood may be just what you are looking for.   Below you will find all of the listings from our agency as well as others that are in both the FMLS and GAMLS.    
Looking for your dream home in greater Atlanta? Send me a message about what you are looking for and what area best suits your needs?
Contact Lonnie today for a private tour of any of these Dixie Hills homes for sale below.